Lockheed Martin
This aerospace and defense giant, which traces its roots to 1912, now employs 110,000 workers globally and continues its trajectory of growth. Texas is home to more than 23,000 Lockheed Martin employees at the company's Aeronautics Headquarters in Fort Worth, Missiles and Fire Control Headquarters in Grand Prairie and additional facilities in Grapevine, Houston, Lufkin and San Antonio.
After building his first plane in August 1912, Glenn L. Martin established the Glenn L. Martin Company in Los Angeles, California. In December of the same year, Allan and Malcolm Lockheed founded the Alco Hydro-Aeroplane Company in San Francisco, eventually renamed the Lockheed Aircraft Company. These two companies would later come together in a $10 billion merger in 1995 to form Lockheed Martin, headquartered in Bethesda, Maryland, near Washington, D.C.
Fast Facts
Locations in Texas

Fort Worth, Grand Prairie, Lufkin, Houston, San Antonio

HQ Location

Bethesda, MD

Industry

Aerospace, Aviation & Defense

Employees in Texas

23,000
Today, Lockheed Martin is a global security and aerospace company focused on the research, design, development, manufacture, integration and sustainment of advanced technology systems, products and services.
The company has locations all over the globe, but Lockheed Martin's presence in Dallas-Fort Worth began more than 75 years ago. Today, employees from four business areas provide diverse technologies and support worldwide. Across Texas, Lockheed Martin operations support an estimated 75,000 direct and indirect jobs with an estimated total economic impact greater than $1 billion each year.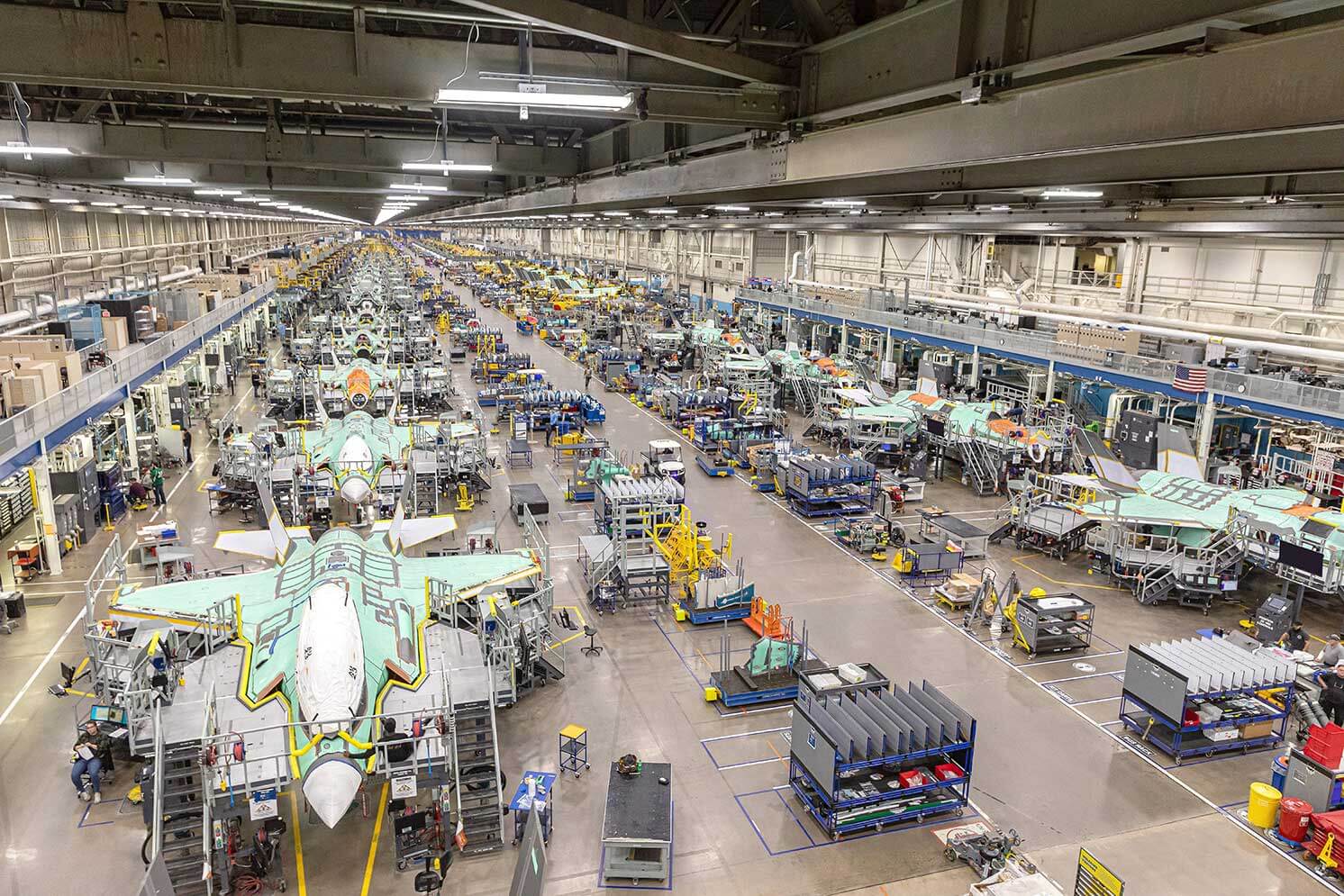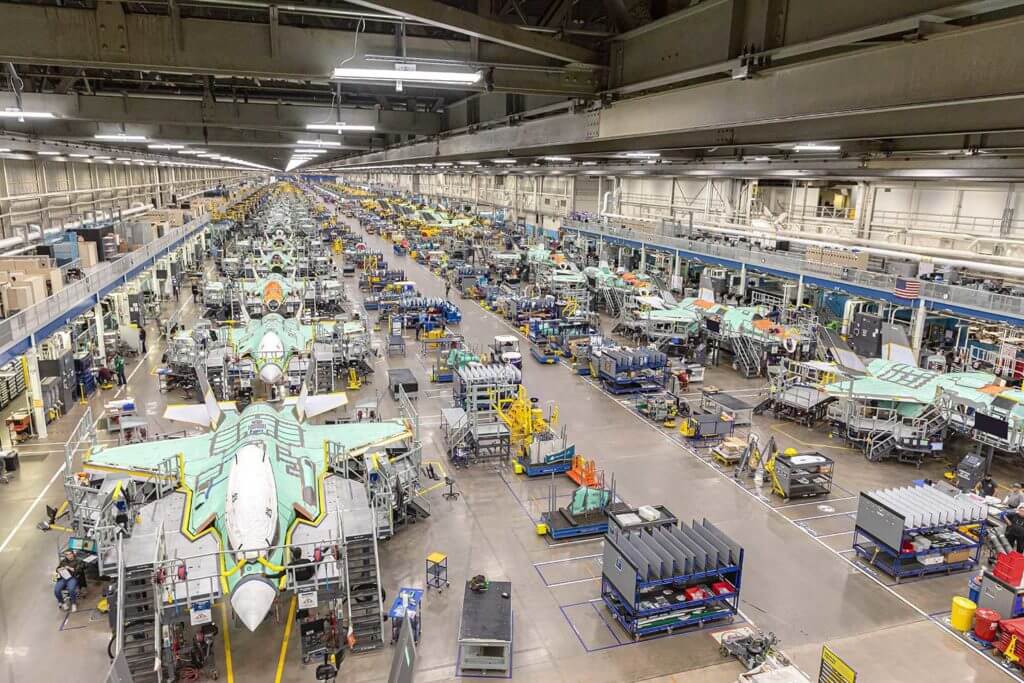 Lockheed Martin's Missiles and Fire Control (MFC) headquarters was established in Grand Prairie in December 2012. With approximately 4,000 employees in Grand Prairie, MFC develops and produces electro-optic and smart munitions systems and is a pioneer of high-performance missiles, missile defense, advanced sensors, threat detection and rocket technology. It is also home to Lockheed Martin Energy, which advances clean, sustainable energy solutions.
"What makes Lufkin key is our workforce. We have a workforce and employee base that is second to none. The men and women who work at Lockheed Martin Lufkin Operations truly are the best in the field."

Anthony Pittman, Site Director at Lockheed Martin's Lufkin, TX Operations Facility
As a part of MFC operations and manufacturing, Lockheed Martin's operations facility in Lufkin, Texas was established in 1995 and officially became part of Lockheed Martin in 1997. Approximately 250 employees perform circuit card assembly, wire harness assembly and final assembly, and integration and testing. In late 2019, Lockheed Martin announced an expansion of its Lufkin operations facility, which is expected to add 125 new employees in the foreseeable future.
Further south, additional facilities are located in San Antonio and Houston. In 2019, San Antonio became home to Lockheed Martin's newest cyber facility. Over the course of the next five years, Lockheed Martin plans to hire over 100 cyber professionals in the San Antonio area to meet growing demand, including software and systems engineers, cyber architects, intelligence analysts, and more.
"Lockheed Martin succeeds in delivering top-performing products through working with innovative teams and suppliers, helping others and putting in time and effort to perform for our customers. With so many of our customers being in the U.S. military, meeting their expectations isn't just a desire, but an imperative. We're proud to have a part of our growing business located in Texas."

Scott Greene, Executive Vice President, Lockheed Martin Missiles and Fire Control
In Houston, Lockheed Martin employees are delivering on the next generation of space exploration in partnership with NASA. As the prime contractor for Orion Multi-Purpose Crew Vehicle, Lockheed Martin is in the production phase and has finalized a contract for six Orion spacecraft missions and the ability to order up to 12 in total. The first spacecraft delivered on this contract, Artemis III, is set to carry the first woman and the next man to the Moon in 2024.
Beyond its immediate business impact, Lockheed Martin also puts significant effort into driving and supporting Science, Technology, Engineering and Math efforts for Texas students, primarily for grades K-12 along with robust high school and college intern programs. The company has created national events like Code Quest, a high school-level software writing competition.
At the University of Texas in Arlington, Lockheed Martin funds research on flight dynamics; at Texas Christian University, it funds research on structures and electro-mechanical systems. There are also Lockheed Martin representatives on industry advisory boards at UTA, TCU, SMU, University of North Texas, Texas A&M and University of Texas at El Paso.
View All Stories