Texas Workforce Development and Education
Molding Top Talent, Attracting the Best
The ideas, innovations and skills of Texas' workforce propel companies to their next level of success.
In his University of Texas at Austin dorm, Michael Dell founded what would become a Fortune 50 company. That entrepreneurial spirit is alive today at the 148 higher education institutions across the state that enroll more than 1.45 million students—many of whom stay to start their careers in Texas. In fact, Houston and Dallas-Fort Worth retain 76% and 72% of their two- and four-year institution graduates, respectively. The state's civilian workforce of more than 14 million is further bolstered by new residents, as Texas leads the nation in population growth for 10 straight years.
In 2021, Texas became tied with California for the most Tier 1— also known as the R1 designation through the Carnegie Classification of Institutions of Higher Education — universities in the nation.  The presence of these recognized research schools is key to providing high-quality talent in Texas.
Our large, skilled, and diversified workforce is one of the big reasons why Texas is the best state for business. The robust workforce development and training resources available here are a critical factor in the high quality of life in Texas, which attracts so many new residents and businesses.
After all, if Texas were a country, it would count as the world's 9th largest economy. The extraordinary opportunities for business growth, along with various Texas incentives, including low taxes, is why so many companies are now relocating to the Lone Star State.
The evidence is clear that when it comes to Texas strength and economic development, we are heading in the right direction.
Employment
Texas is home to the nation's second-largest workforce, and maintains a low unemployment rate.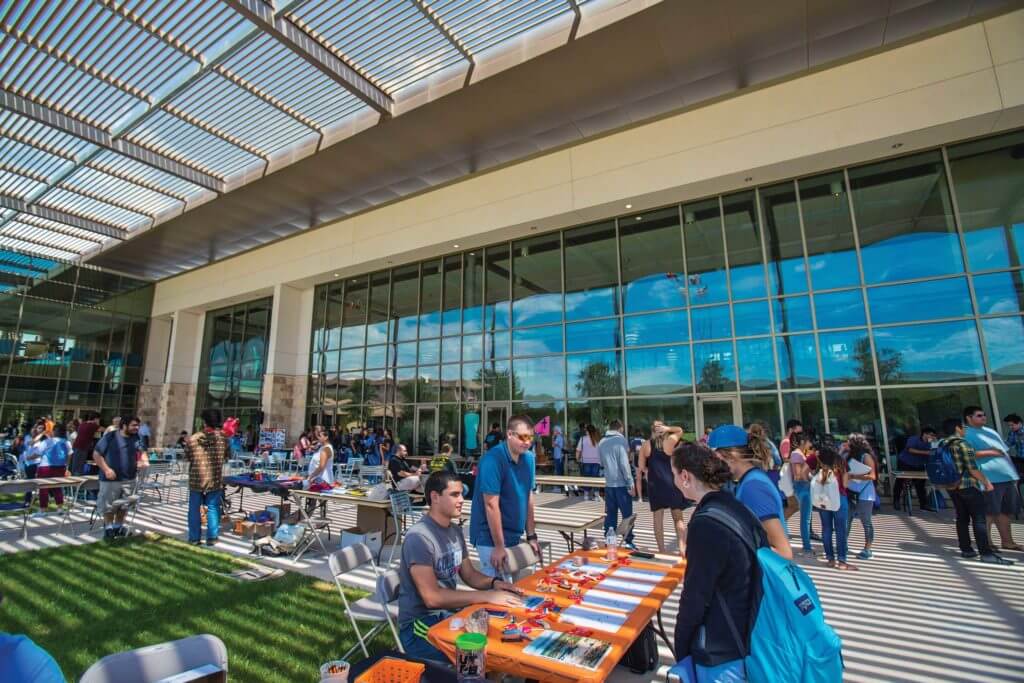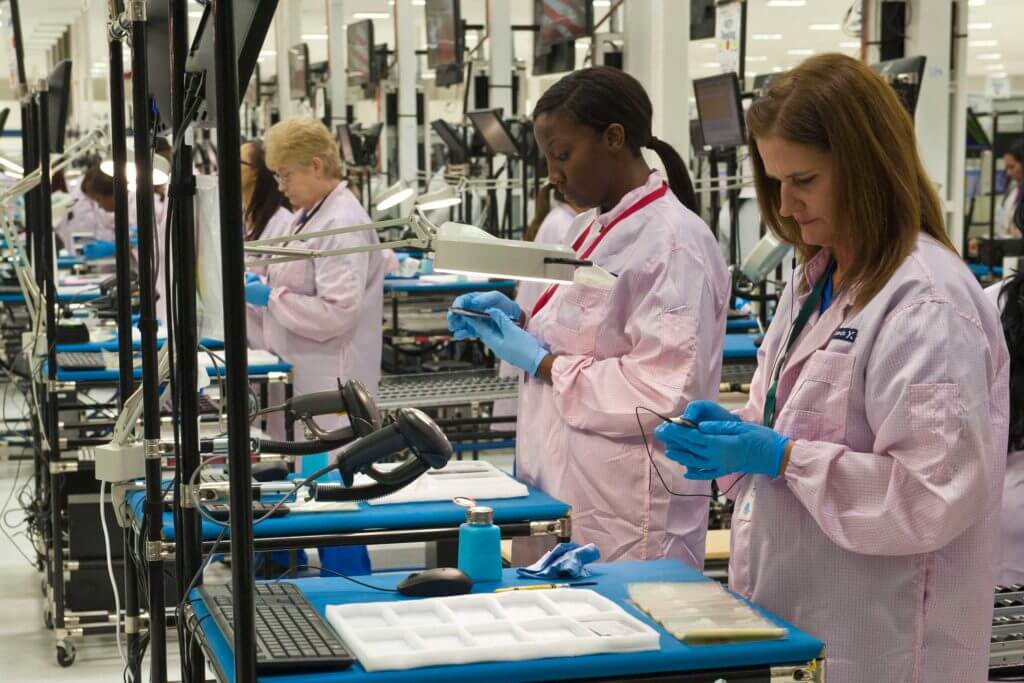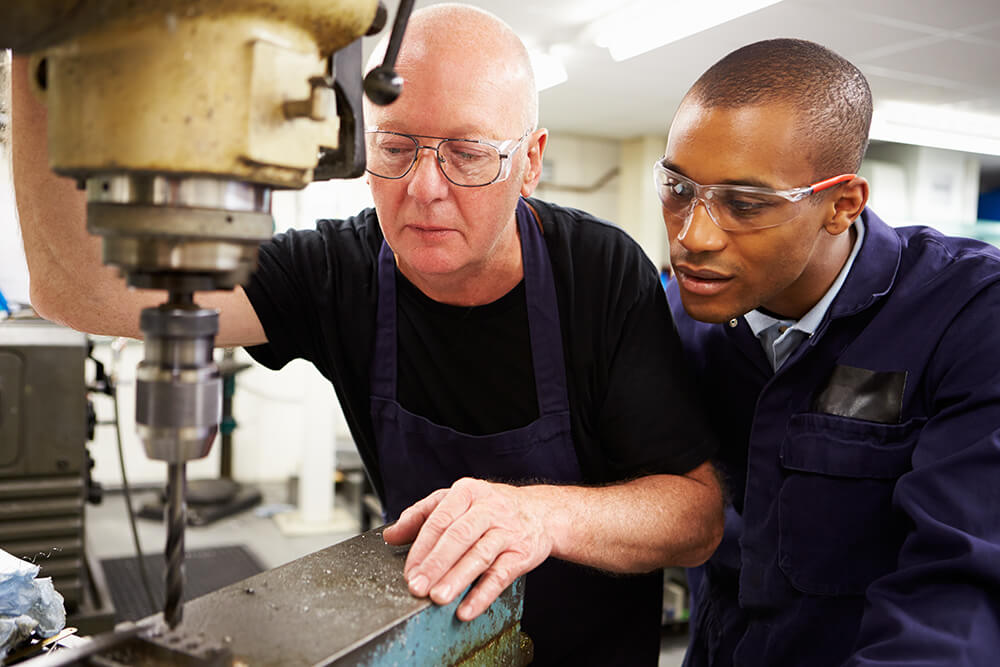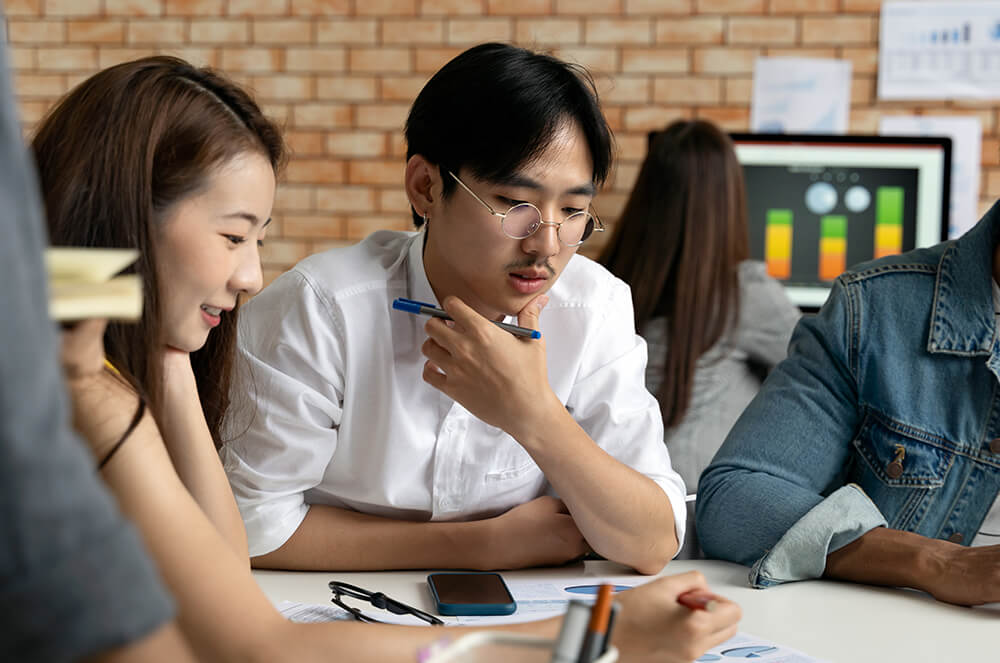 Growing Population

Higher Education in Texas

Texas Workforce Development

The Texas Skills Development Fund

The Texas Workforce Commission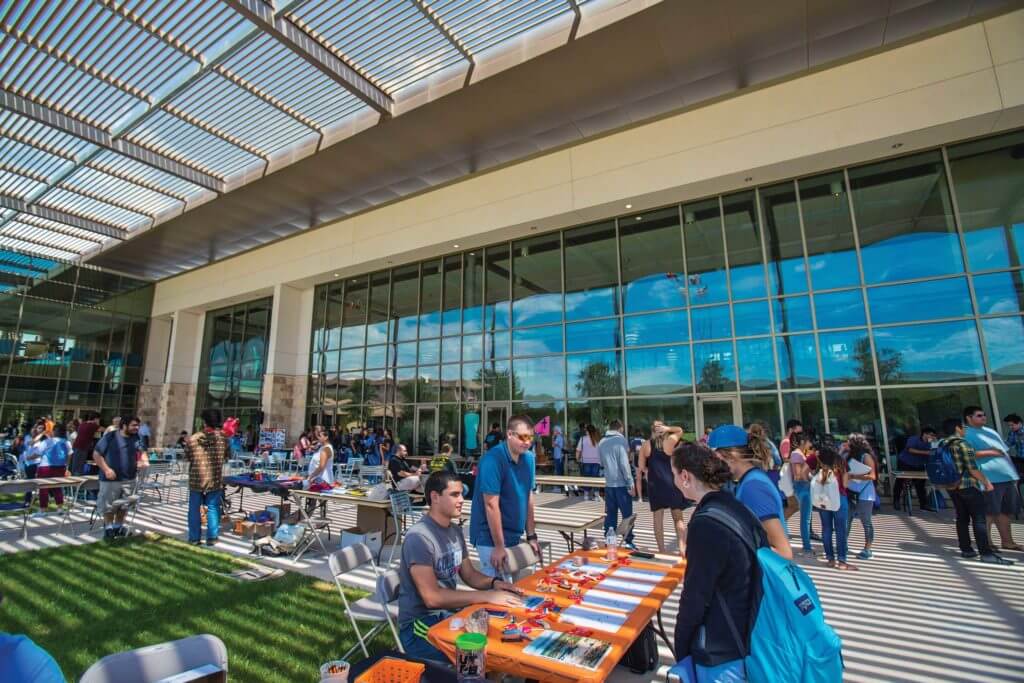 The Fastest Growing State in the U.S. for 10 Years
Over 14 million strong, Texas' civilian workforce is the second largest in the nation and continues to be the fastest growing.
U-Haul saw more incoming one-way truck rentals to Texas than any other state in 2016, 2017 and 2018. As talent flocks to the state, Texas' population grew by more than 367,000 in 2019 alone and brought the total number of residents to nearly 29 million. Texas' population growth is the strongest among large states with populations over 10 million, both in terms of numeric change and percent change, and shows no sign of slowing down. As the entire state grows, Houston remains the fourth largest city in the U.S. and Dallas-Fort Worth-Arlington the fourth largest metro.
Higher Education in Texas
Leading Institutions Educate 2 Million Students
From top-ranked private colleges to some of the largest public universities, higher education in Texas is producing top workforce talent for the 21st-century business environment.
The Texas education system attracts and develops human capital from around the state and around the world. Texas' 148 higher education institutions vary in size and program specializations but are all united by one commonality: topping the rankings of U.S. News & World Report. Six— Rice University, The University of Texas at Austin, Southern Methodist University, Texas A&M University, Baylor University, and Texas Christian University—are ranked in the top 100 nationally.
One of the main reasons for Texas being the best state for business is access to some of the top talent in the country, no matter what your workforce needs.
Where Does Texas Rank in Higher Education?
The educational infrastructure in Texas is robust. Nearly 40 percent of the Texas workforce is college-educated. When you consider that Texas is second in the country for workforce size, that's a testament to Texas' education ranking.
Texas boasts 148 higher education institutions varying in size and program specializations. Each year, these institutions educate 2.21 million students.
Texas Colleges
Many Texas colleges and universities are located in major cities across the state. Two of these public universities – The University of Texas at Austin and Texas A&M University in College Station – are among the largest universities in the country, with more than 40,000 undergraduate students each.
While best known for its prestigious network of publicly funded universities, there are plenty of small to mid-size Texas colleges for those students seeking this type of quality educational experience.
Best Universities in Texas
As per U.S. News & World Report, the best universities in Texas include:
Rice University
University of Texas at Austin
Southern Methodist University
Texas A&M University
Baylor University
Texas Christian University
University of Texas at Dallas
University of Houston
Texas Tech University
Sam Houston State University
The top six Texas universities also rank in the top 100 nationally. Several institutions are top-ranked for specialty areas. For instance, The University of Texas at Austin and Texas A&M University tie for the nation's best undergraduate petroleum program.
Top Medical Schools in Texas
Biotech, life sciences, and healthcare are major Texas industries. The state is renowned for its groundbreaking medical research and is home to an array of top academic and research institutions. The top medical schools in Texas, most of them premier research institutions, include:
Baylor College of Medicine
University of Texas Southwestern Medical Center
University of Texas Health Science Center San Antonio
University of Texas Health Science Center Houston
College of Medicine at Texas A&M University
In total, Texas has 12 allopathic medical schools, bestowing an M.D. degree; three osteopathic medical schools, bestowing the D.O. degree; four dental schools, and two schools of optometry.
Education Development in Texas
Education is lifelong. New technologies demand consistent skill set upgrading. Our Texas Workforce Education program is paramount for promoting educational development and innovation.
The Skills Development Fund (SDF) is the state's top upskilling program. SDF grants provide site-specific, customized training opportunities for Texas businesses and their employees to increase the skill levels and wages of the Texas workforce.
Texas Workforce Development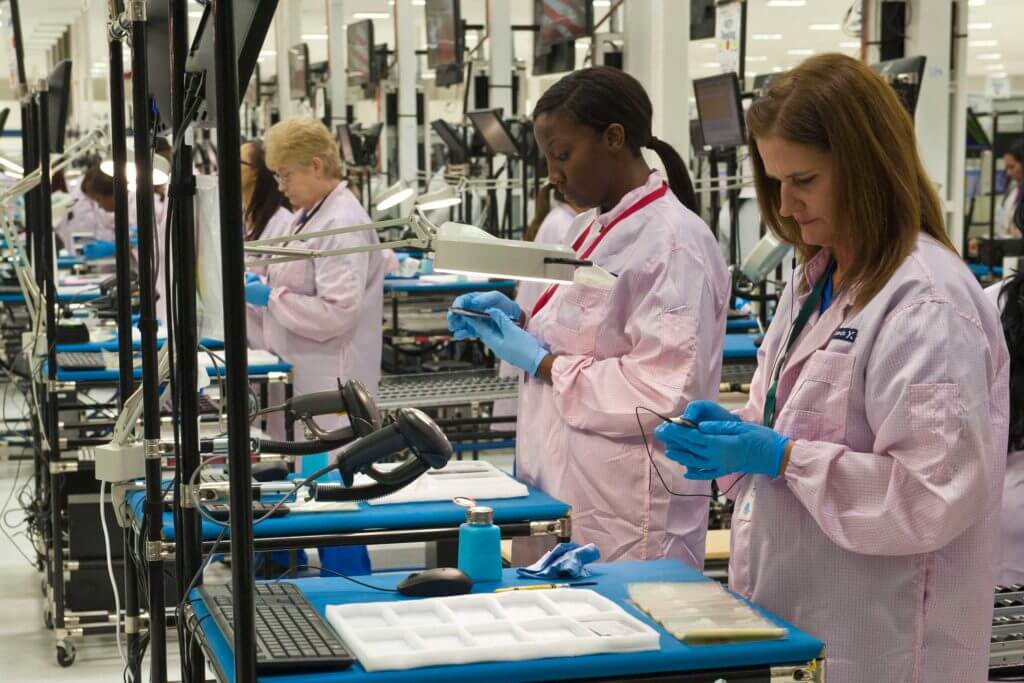 $48M Available Annually for Customized Training
State-funded grants ensure companies have a workforce trained with the skills their industry requires to stay competitive.
When energy distributor CoServ experienced rapid growth, a $161,000 grant from the Texas Skills Development Fund helped the company partner with North Central Texas College to train 143 employees for electrical roles. The fund is Texas's premier job-training program, providing customized training opportunities for businesses and workers to increase skill levels. This $48 million fund is administered by the Texas Workforce Commission (TWC) and collaboratively executed between businesses, the public community and technical colleges, Workforce Development Boards and economic development partners. To boost Texas workforce education, the state's 50+ community college districts work in partnership with the TWC to prepare workers in the pipeline with occupational and vocational training.
The Texas Skills Development Fund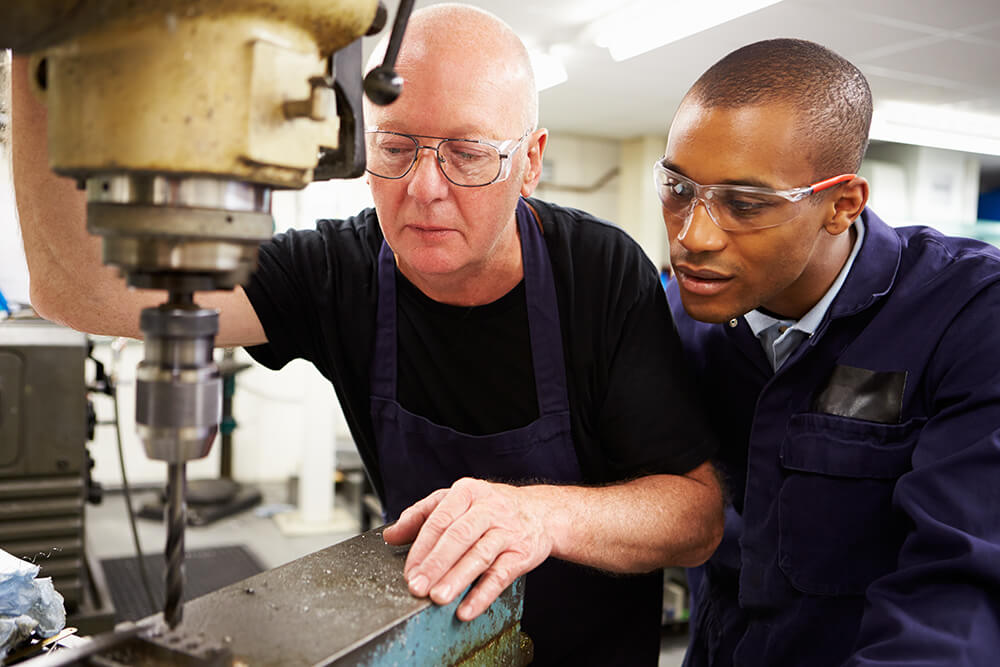 Training for Workers and Skilled Employees
The Texas Skills Development Fund (TSDF) is offered by the Texas Workforce Commission and  provides training opportunities for workers and skilled employees for employers. When private, for-profit employers partner with the TSDF, they may also partner with grant applicants. These include community colleges or technical colleges, local Workforce Development Boards, or the Texas Engineering Extension Service. Under state law, the TSDF gives priority to training incentives for small businesses.
The TSDF provides grants to eligible private businesses, business consortiums, or trade unions. These grants finance the design and implementation of job-training programs custom-tailored to the recipient. In this way, the TSDF combines the needs of businesses with the demand for local skilled workers. The results benefit all involved.
The Texas Workforce Commission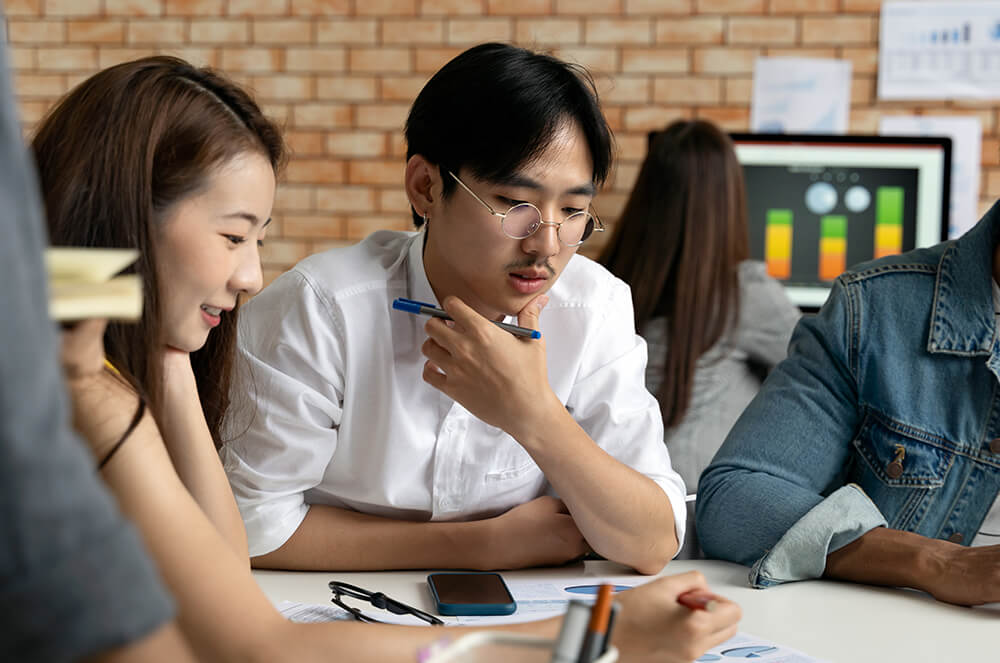 Support Services for all Texans
The Texas Workforce Commission (TWC) is the state agency in charge of providing employers and job seekers with workforce development opportunities. The TWC also provides support services so that everyone can participate in the Texas economy. These services include:
Adult education and literacy
Childcare for certain populations engaged in workforce training
Training and employment for the disabled
TWC's mission is to promote and support a workforce system that creates opportunities for employers, individuals, and communities to achieve economic prosperity and sustain it.
To help Texas compete globally, the TWC and its Workforce Solutions Partners aid in developing, recruiting and retaining businesses and talent.
For employers, the TWC offers training, retraining, recruitment, and outplacement services. For job seekers, the TWC offers job search resources, career development information, and training programs.