Houston-The Woodlands-Sugar Land Area of Economic Development
Houston-The Woodlands-Sugar Land Region for Business
The nation's fifth most populous metro builds on history of innovation and tops national growth charts.
Home of human spaceflight and the first artificial heart transplant, Houston is known for tackling humankind's boldest challenges. Today, the metro's population of more than 7 million is the most racially and ethnically diverse in the U.S. and the youngest, with a median age of 34.6. They're driving innovation at the likes of Texas Medical Center, the world's largest medical city, and 4,600 energy-related firms. Diversity extends beyond population and industry base to communities, with bustling downtown Houston seeing as much investment as master-planned suburban communities like The Woodlands and Sugar Land.
Featured Video
Houston, TX | A World Leader
This video from the Greater Houston Partnership showcases the assets that make Houston a global hub for dreamers and doers to collaborate and shape the world.
Houston-The Woodlands-Sugar Land Economic Strengths
Learn more about the economic strengths and business advantages that this metro area offers.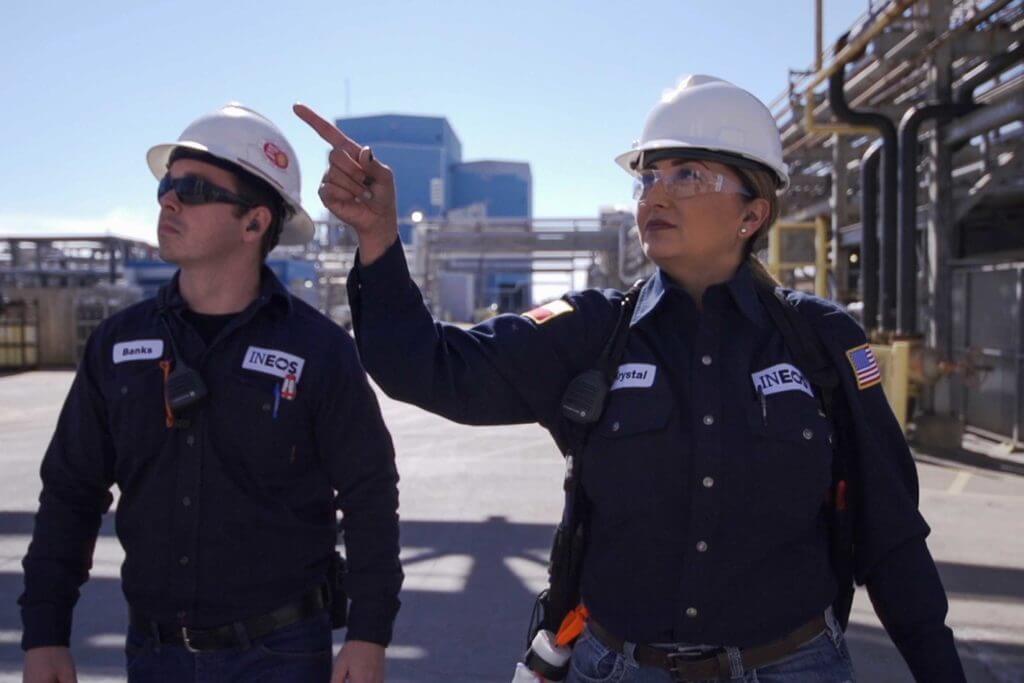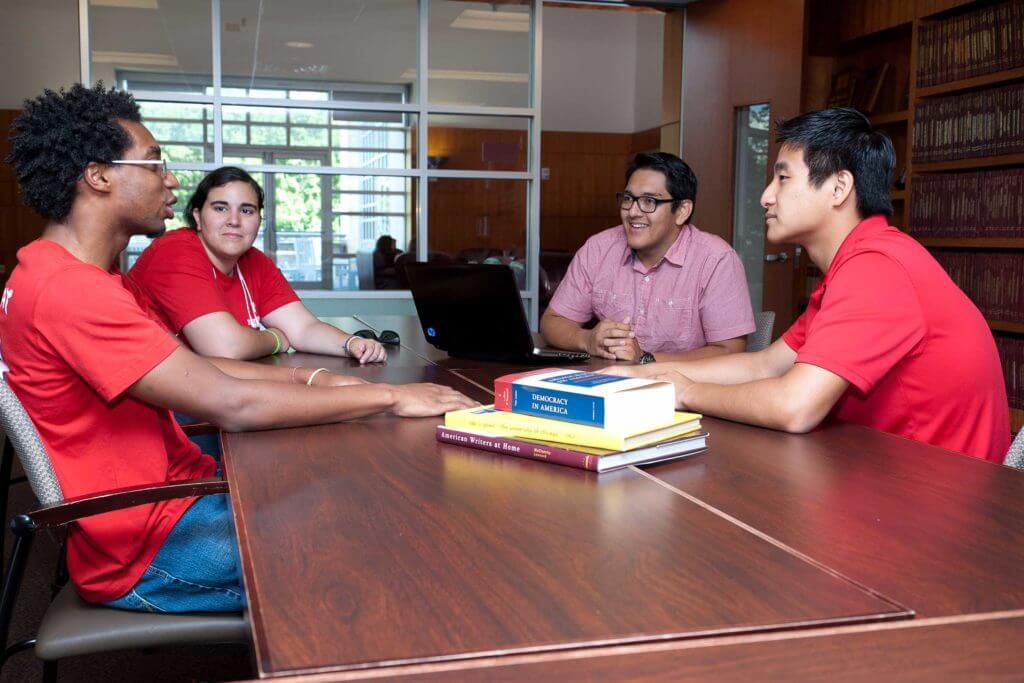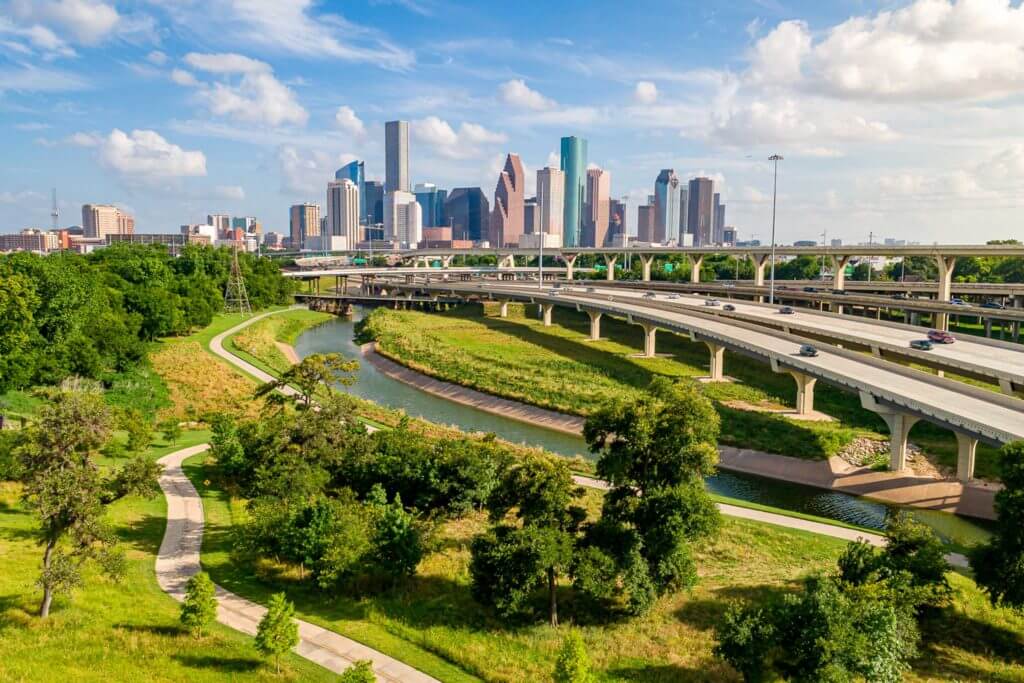 Business Climate

Talent

Infrastructure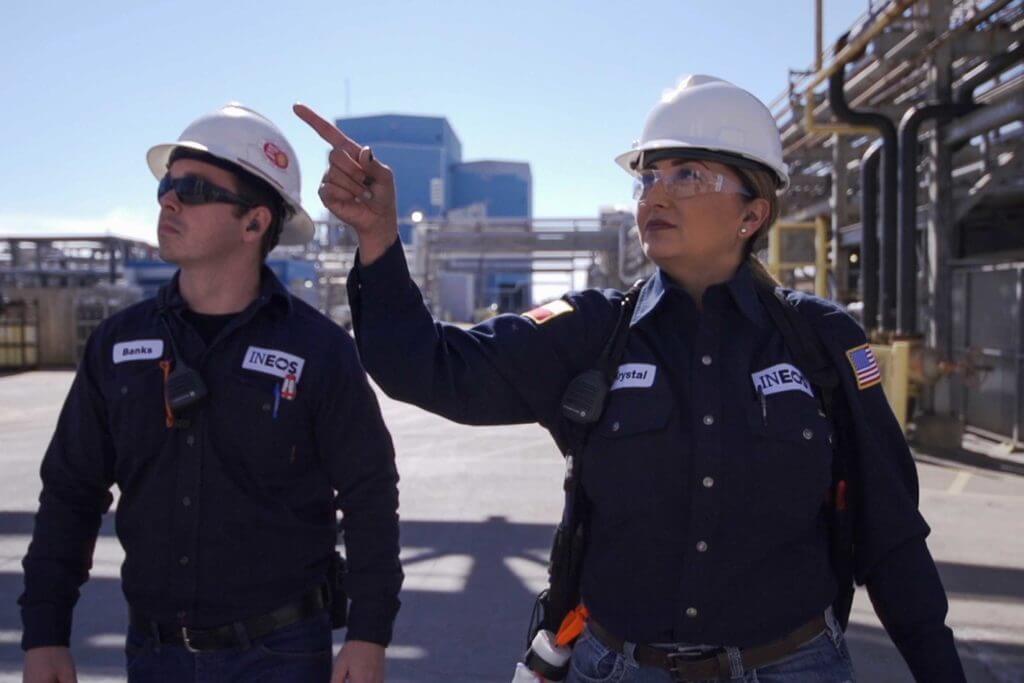 Industry Base as Diverse as its Population
Companies from around the world choose Houston-The Woodlands-Sugar Land for their operations.
Major business clusters in Houston-The Woodlands-Sugar Land include aerospace and aviation, chemicals, energy, financial services, information technology, life sciences, manufacturing, and transportation and logistics. Major employers in Houston-The Woodlands-Sugar Land include Anadarko Energy, Apache, Baker Hughes, BASF Chemical, Bayer Corporation, Benchmark Electronics, BMC Software, BP, Broadcom, Chevron, ConocoPhillips, Dow Chemical, ExxonMobil, Fluor Corp, Foxconn Corporation, GE Oil & Gas, Halliburton, Hilcorp Energy, Imperial Sugar, Lockheed Martin, National Oilwell Varco, Occidental, Phillips 66, Schlumberger, Shell Chemical, Transocean and United Airlines.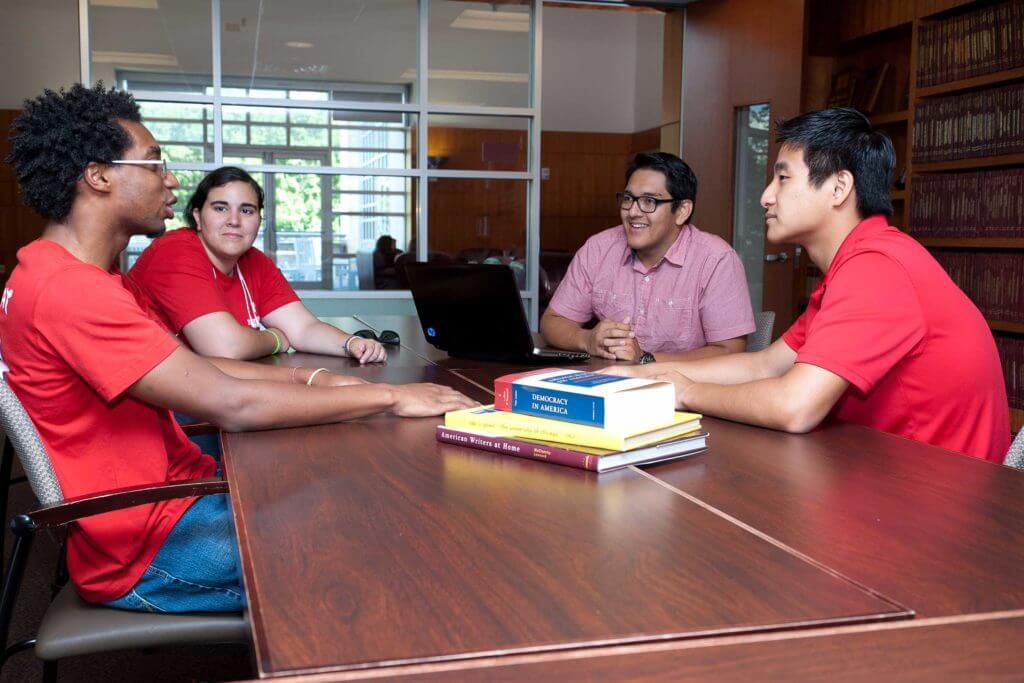 Top-Ranked Higher Education
From large community college systems to top-ranked four-year engineering and entrepreneurship programs, Houston has talent.
Houston-The Woodlands-Sugar Land is home to more than 40 two- and four-year institutions enrolling more than 430,000 students, including Alvin Community College, Brazosport College, College of the Mainland, Houston Community College, Lee College, Lone Star College System District, Rice University, San Jacinto College, Texas A&M University at Galveston, Texas Southern University, University of Houston and Wharton County Junior College.
Strong health-related institutions dot the area as well, including Baylor College of Medicine, Texas Chiropractic College, The University of Texas Health Science Center at Houston, The University of Texas MD Anderson Cancer Center and The University of Texas Medical Branch at Galveston.
The area's colleges and universities are highly ranked in special programs. A joint ranking by the Princeton Review and Entrepreneur magazine in 2020 finds the University of Houston and Rice University to be the #1 undergraduate and graduate entrepreneurship programs, respectively, in the United States. Rice University also ranks #8 for its undergraduate biomedical engineering program, according to U.S. News & World Report.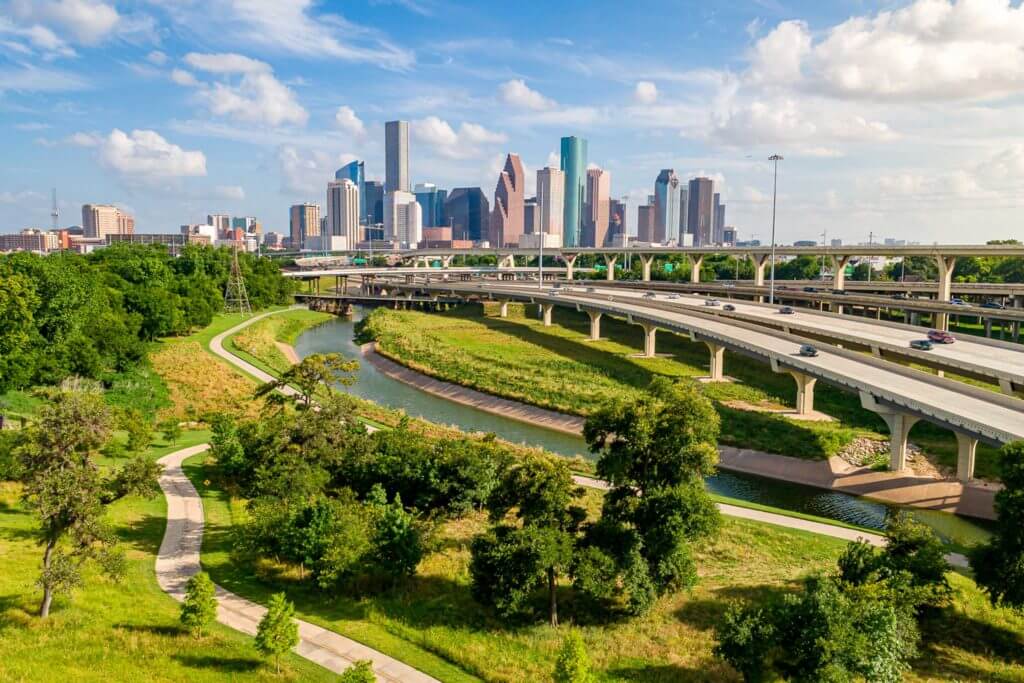 A Leading National Hub
Houston-The Woodlands-Sugar Land tops the charts for activity across road, rail, air and sea.
With I-69, I-10 and I-45 converging in Houston, the metro area is one of the most connected markets in the U.S. by road. By air, George Bush Intercontinental Airport (IAH) is the nation's #8 busiest airport by number of passengers.
Moving more than 247 million tons of cargo each year, the Port of Houston is consistently ranked #1 in the U.S. in foreign waterborne tonnage U.S. imports and U.S. export tonnage.