January 2, 2020
Texas is the No. 1 State for Population Growth in 2019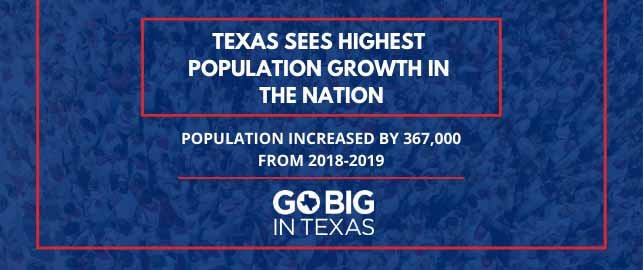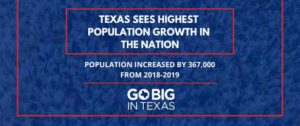 Texas had the largest numeric population growth in the nation in the last year, according to estimates recently released by the U.S. Census Bureau. The number of people in the Lone Star State grew by 367,000 from mid-2018 to mid-2019.
As of July 2019, Texas' total population reached almost 29 million, making it the second highest populated state in the U.S.
While Texas' population continued to grow, the overall population growth in the U.S. slowed, with an increase of just half a percent between 2018 and 2019.
———————————————
Learn more about Texas's economic development incentives.
Source