March 27, 2018
Governor Abbott Announces Launch of New Wipro Technology Center in Plano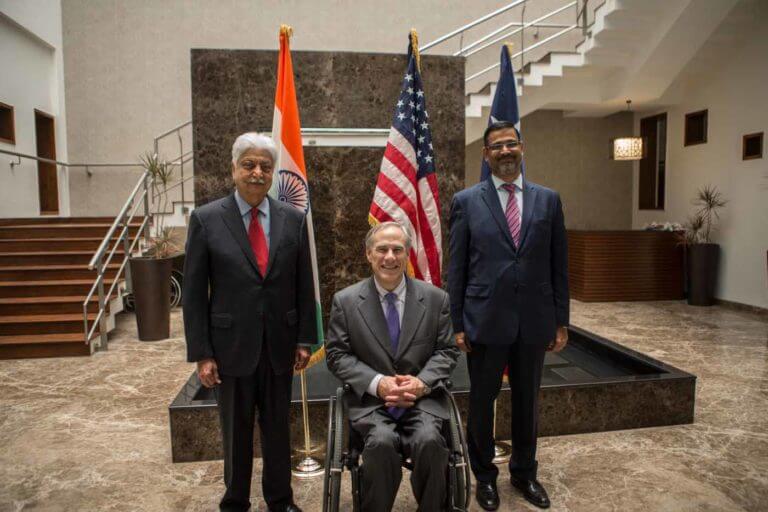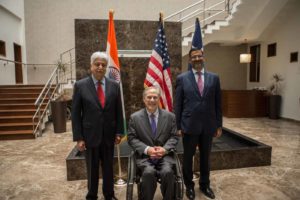 Governor Greg Abbott today visited Wipro's Electronic City facility in Bengaluru, India, and joined senior executives to announce the company's new Texas Technology Center in Plano, Texas. The Texas Technology Center will primarily be used to develop new capabilities in emerging technologies for some of the nation's top innovators. The latest facility will house Wipro's U.S. cyber security center and advanced analytics hub. The state-of-the-art, 45,000-square feet center will initially employ 150 people, with plans to increase that number in the coming years. Wipro already also has major operations in Dallas and Houston and plans to increase the amount of jobs in the state from 1,400 to over 2,000 in next few years.
"With more than 1,400 employees in Texas and major operations now in Plano, Dallas and Houston, Wipro is playing an important role in the Texas economy," said  Governor  Abbott. "From investing in the future of the Texas communities to supporting us in the Hurricane Harvey relief efforts, Wipro is a valued partner in Texas. I thank Wipro for their investments in the Lone Star State, and today's visit to their headquarters in Bengaluru will serve to fortify our already strong partnership."
Abidali Z. Neemuchwala, Chief Executive Officer and Executive Director of Wipro Limited said, "Our technology center in Plano is the latest milestone in our growing operations in Texas, and is testament to the local talent pool and the robust support offered by the state to the technology sector. As a company with a sizeable presence in the state and a deep relationship with the local community, we are committed to delivering best-in-class services to our clients, hiring locally and contributing to STEM education to create a better future for all."
Wipro Limited is a publicly traded global information technology, consulting and business process services company that uses cognitive computing, hyper-automation, robotics, cloud, analytics and emerging technologies to help clients adapt to the digital world. Headquartered in Bengaluru, India, Wipro has 160,000 employees across six continents and 58 countries, with more than 70 subsidiaries. Its U.S. locations include over 13,000 employees. Wipro has three facilities in Texas – Plano, Dallas and Houston – employing over 1,400 people. The Texas locations provide system integration and outsourcing services for customers around the world. Wipro donated more than $250,000 to Hurricane Harvey relief efforts.