September 25, 2019
Governor Abbott Meets with Central Japan Railway Company in Nagoya, Japan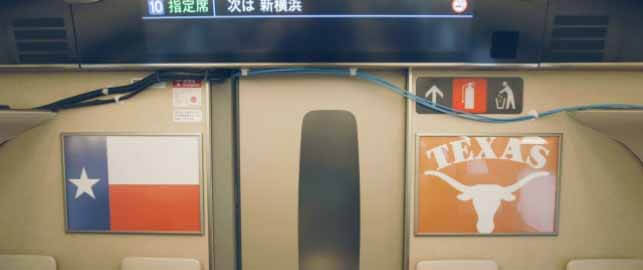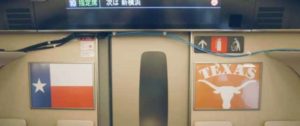 Governor Greg Abbott today met with executives from the Central Japan Railway Company (CJRC), including CJRC Chairman Emeritus Kasai, in Nagoya, Japan. The Governor also attended presentations by CJRC regarding Japan's bullet train system. The Governor ended his time at CJRC by departing Nagoya via the inaugural bullet train ride from Nagoya station.
"I am grateful for the opportunity to learn more about the success of the bullet train system in Japan," said Governor Abbott. "The men and women of CJRC extended a warm welcome to the Texas delegation, and I thank them for sharing their knowledge with our team."
Yoshiyuki Kasai is the Chairman Emeritus and Representative Director of Central Japan Railway Company. Kasai joined Japan National Railway (JNR) in 1963 and played a major role in JNR's reform. After the break-up and privatization of JNR, Kasai was appointed President of Central Japan Railway Company in 1995, Chairman in 2004, and then Chairman Emeritus in 2014. Kasai succeeded in dramatically improving the Tokaido Shinkansen transport service by opening the new Shinagawa Station and achieving the speed-up of all Shinkansen trains to 270 km/h in 2003. JRC is now developing the Chuo Shinkansen as the bypass of Tokaido Shinkansen, by the SCMAGLEV technology. He earned his Bachelor of Law degree from the University of Tokyo in 1962 and his Master of Science degree in Economics from the University of Wisconsin-Madison in 1969.
Central Japan Railway Company engages in the railway and related businesses in Japan. The company operates through Transportation, Merchandise & Other, Real Estate, and Other segments. It primarily operates Tokaido Shinkansen, a transportation artery that links metropolitan areas of Tokyo, Nagoya, and Osaka. It also operates a network of 12 conventional lines centered on the Nagoya and Shizuoka areas. The company provides transportation, bus, logistics, travel agency, advertising, linen supply, track maintenance and inspection, among other services. Central Japan Railway Company was founded in 1987 and is headquartered in Nagoya, Japan.