September 26, 2019
Governor Abbott Meets with Jetro Executives in Tokyo, Japan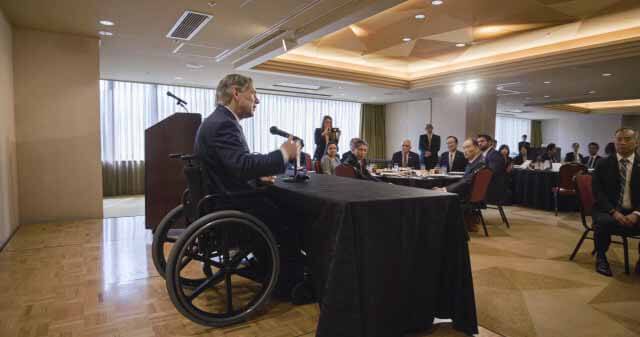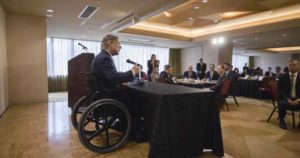 Governor Greg Abbott today delivered remarks at a luncheon with leaders of the Japan External Trade Organization (JETRO) luncheon in Tokyo, Japan. The Governor praised the dynamic trade partnership between Japan and Texas, and discussed ways to grow both of our economies.
"JETRO continues to play an essential role in developing a strong partnership between Japan and Texas," said Governor Abbott. "Japan and Texas are half a world apart, but we are working every day to close that gap by facilitating more trade and investment between our two regions. Together, we will create a more robust partnership and a more prosperous economic future."
The Japan External Trade Organization (JETRO) is a government-related organization promoting international trade and investment. They offer foreign investors with abundant information on all aspects of doing business in Japan by providing expert consultation and offering free temporary office space in major business areas across the country. JETRO was established in 1958 and is focused on investment in Japan, supporting the overseas business of Japanese firms, and facilitating economic growth in developing countries through trade promotion. JETRO has one office in Houston, which assists companies in the U.S. South Central Regional in investing in Japan, providing direct access to the Invest in Japan Business Support Centers where American companies can be supplied with market information.