September 22, 2019
Governor Abbott Meets with U.S. Consul General Karen Kelley, Ambassador Yamamoto in Osaka, Japan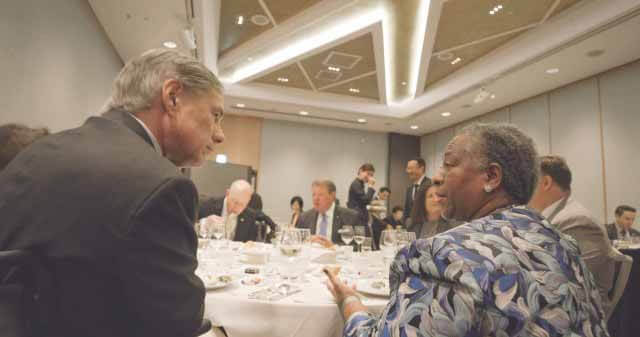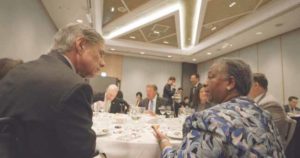 Governor Greg Abbott today kicked off his business development mission in Asia by meeting with U.S. Consul General of Osaka-Kobe Karen Kelley for an in-country briefing in Osaka, Japan. Following his meeting with the Consul General, Governor Abbott attended a dinner hosted by Japanese Ambassador of Kansai Jota Yamamoto alongside Japanese business executives and government officials, where they discussed bilateral relations and the strong economic partnership between Texas and Japan.
Karen Kelley is a Senior Foreign Service officer with overseas experience in the Asia Pacific and Africa regions. Her service as Consul General in Osaka began in late August 2017. Prior to this assignment, Ms. Kelley was the Counselor for Public Affairs in the U.S. Embassy, Harare Zimbabwe, from August 2013 through June 2016, where she also served as the Acting Deputy Chief of Mission from July through November 2016. Previously, she served as the Deputy Office Director and as the Acting Office Director in the Office of Japanese Affairs in Washington, D.C. from August 2008 through July 2009. From 2005 to 2008, she was the State Department Public Diplomacy Advisor to the U.S. Pacific Commander, USPACOM in Camp Smith, Hawaii.
Jota Yamamoto is currently serving as the Representative of the Government of Japan Ambassador in charge of Kansai. He previously served as the Consul-General of Japan at Houston from October 2011 to March 2013. After serving in Texas, Yamamoto returned to Japan. In 2016, he became the Ambassador of Japan in Finland.