January 17, 2020
Governor Abbott Visits Friends of Zion Museum in Jerusalem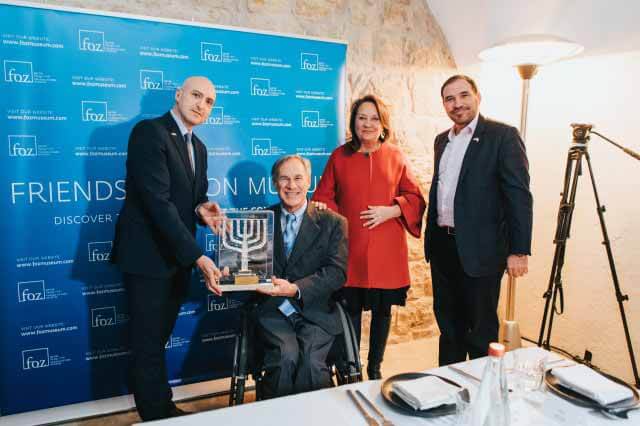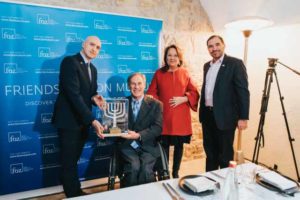 JERUSALEM – Governor Greg Abbott today visited the Friends of Zion Museum in Jerusalem, Israel. During his visit, the Governor was presented with the Friends of Zion Award, which recognizes global leaders who have courageously supported the nation of Israel and Jewish people.
This visit is part of Governor Abbott's economic development trip to Israel and Switzerland.
"The spirit and resilience of the Jewish people is unlike any other and I am so proud of the deep and enduring bond our two regions share," said Governor Abbott. "It is a tremendous honor to receive the Friends of Zion Award and it is even more special to be able to accept it here in Jerusalem. Together, we will continue to reinforce the special connection between the people of Israel, the Jewish community, and the state of Texas to build an even stronger friendship."
Friends of Zion Museum presents a technologically advanced and interactive experience that tells the stories of both the dream to restore the Jewish people to their historic homeland and of the brave non-Jews who assisted them in the realization of this dream. The museum opened in 2015 in the heart of Jerusalem with the help of thousands of supporters of Israel from all over the world. The museum serves as a platform for fighting BDS and anti-Semitism internationally.