February 18, 2019
Texas Delegation Calls on California Companies to Go Big in Texas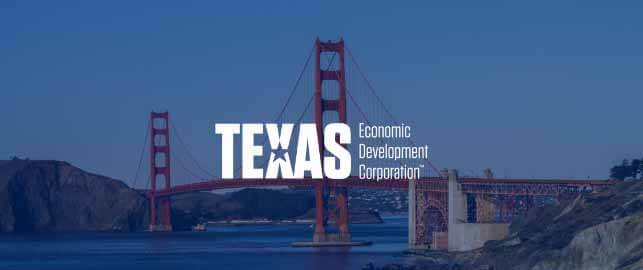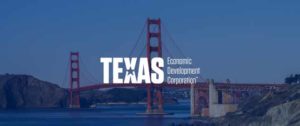 SAN FRANCISCO – Texas executives and economic developers are in San Francisco this week to entice California companies to expand or relocate to Texas. Led by Texas Economic Development Corporation, in partnership with the Office of Governor Greg Abbott, the mission is designed to carry the message that companies can "Go Big in Texas" among an audience of corporate executives, site selectors and others involved in expanding and relocating businesses.
"The Lone Star State is the ultimate destination for economic success," said Governor Abbott. "From our world class infrastructure to our strong right to work laws, Texas remains the envy of the nation. I am grateful that this delegation of business leaders and developers have the opportunity to share what makes Texas so great. Whether you're an entrepreneur in California or a business owner from the East Coast, I encourage everyone to consider making a fruitful investment in the Lone Star State."
"Texas has a strong track record of attracting companies from California to expand or relocate to Texas," said Robert Allen, President and CEO of Texas Economic Development Corporation. "Our business-friendly climate, overall lower cost of living, and skilled workforce are just some of the factors that appeal to companies like Toyota, Apple, Google, LiveOps, and Oracle, which have expanded in Texas since 2014."
While headquartered in Cupertino, Calif., Apple, Inc. is a company that is investing in Texas. In December 2018, the tech giant announced plans to build a new $1 billion, 133-acre campus in Austin, initially creating 5,000 new jobs with the capacity to expand to 15,000 jobs. The investment is slated to establish Apple as the largest private employer in Austin, and continue to grow Texas' technology sector. Already, Texas leads the nation in exports and holds the title of the top tech-exporting state.
Toyota celebrated the grand opening of its $350 million North American headquarters in Plano, Texas in 2017, uprooting its longtime headquarters in Torrance, California. Jamba Juice (Frisco), Jacobs Engineering (Dallas), Pegasus Foods (Rockwall), and Kubota Tractor (Grapevine) are just a few other California-based companies that found a home in Texas in recent years.
Recently ranked by CNBC as America's Top State for Business, Texas offers the second largest civilian workforce in America, first-rate educational institutions, and world-class infrastructure that enables companies to operate profitably on a global scale. Governor Greg Abbott, re-elected as Texas Governor in November 2018, has been outspoken about California's over-regulation and his efforts to remove red tape and other barriers to business for Texas companies. In addition, with no corporate or personal income tax, Texas has one of the lowest tax burdens in the nation.
The delegation in California includes representatives from Texas Economic Development Corporation, the Office of Governor Greg Abbott, BNSF Railway, The Borderplex Alliance, City of El Paso, City of Schertz EDC, Greater Houston Partnership, Irving Economic Development Partnership, San Antonio Economic Development Foundation and McKinney Economic Development Corporation.